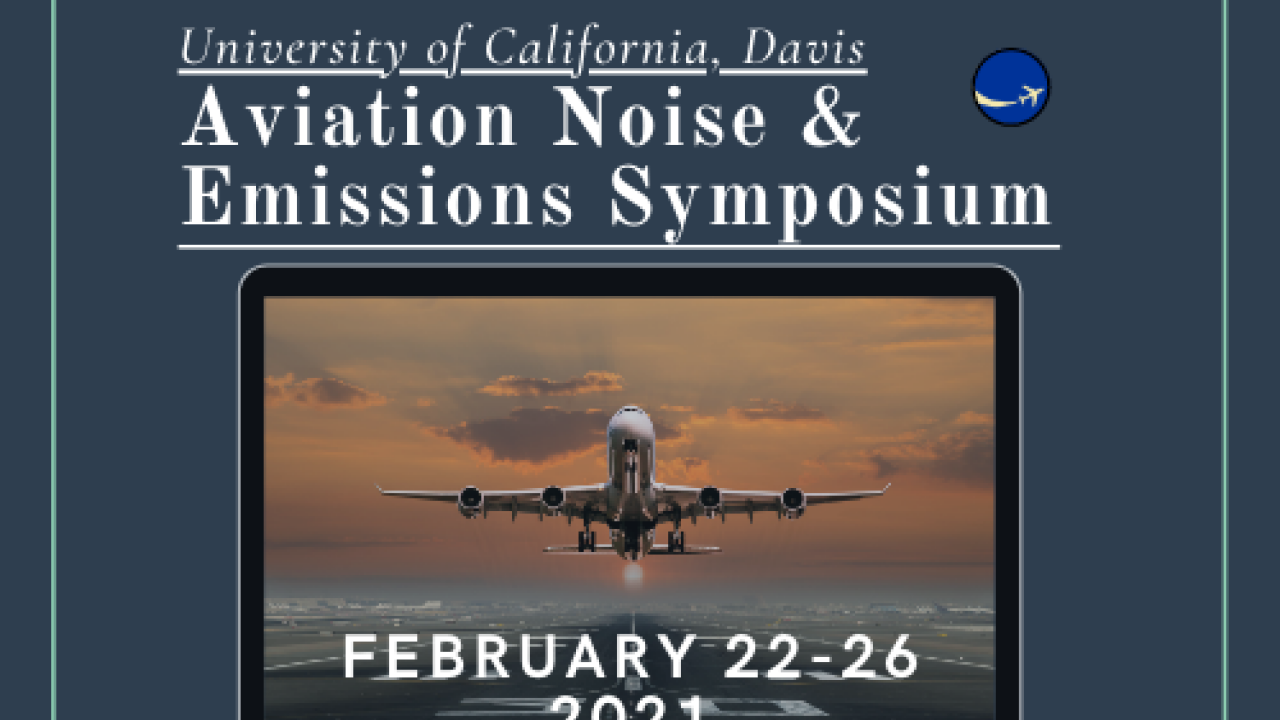 2021 Symposium 
The UC Davis Air Quality Research Center hosted the Aviation Noise and Emissions Symposium as a Virtual Symposium for the 2021 event due to COVID-19 and the uncertainty of the safety of bringing people together for a meeting. The symposium was hosted on a virtual platform that allowed for session chatting and small group video discussions. From February 22-26 attendees engaged in the virtual atmosphere with one another about the challenges in noise and emissions that face the aviation industry and it's local communities. 
Our planning team was extremely happy about the strong presentations, interactive dialogue and great feedback from all of our attendees from the 2021 symposium. The 2021 symposium was enthusiastic to host:
346 Attendees
26 Presentations
9 Sessions
Check out our past Aviation Symposiums!
Learn about all future programs here.  
Tags