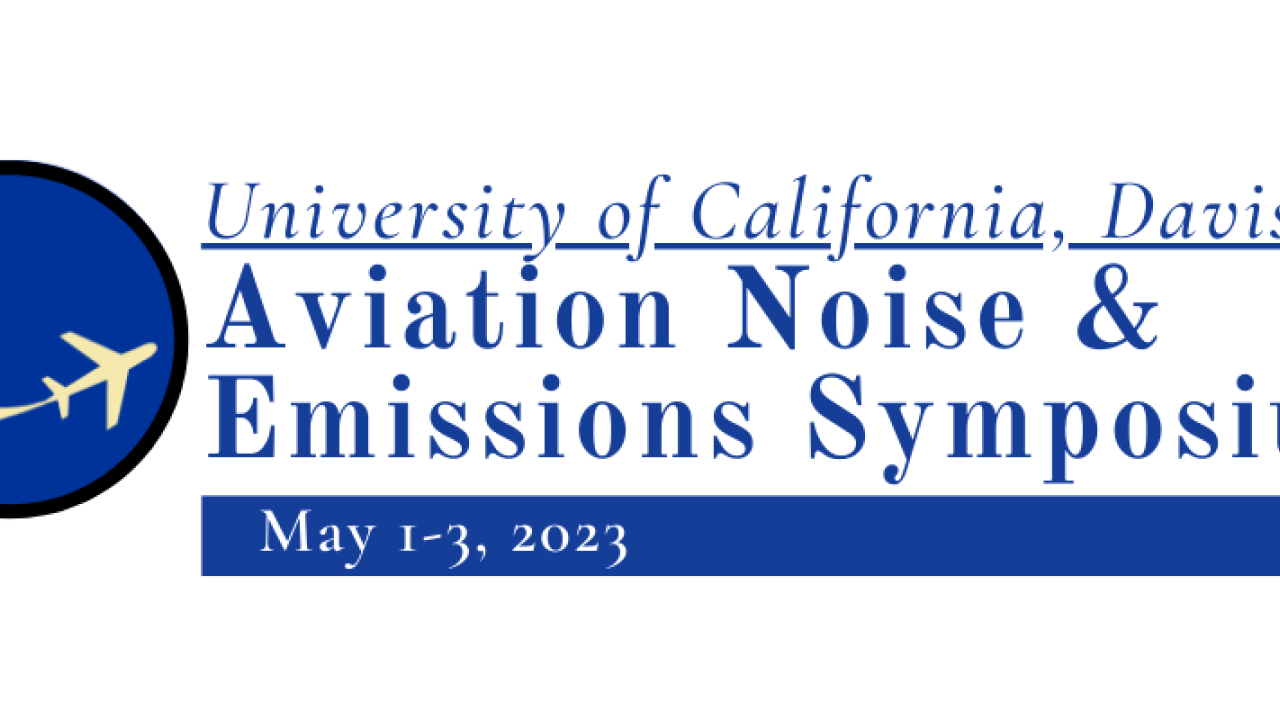 Location
UC Davis Conference Center
The 36th Annual Aviation Nosie and Emissions Symposium will take place May 1 - 3, 2023 at the UC Davis Conference Center. Last year's hybrid symposium brought together more than 170 national and international stakeholders, both in-person and online, to discuss the latest developments in aviation policy, regulations, and research advancements. We hope to continue the trend of including voices from every sector to discuss the vital issues surrounding noise and emissions from the aviation sector at this year's upcoming event. 
Visit the Conference Website to learn more
Interested in staying up to date on future ANES Events?
You can stay informed by signing up for our mailing list here!
---
Save the Dates
Event Dates:
May 1-3, 2023
Location:
UC Davis Conference Center, 550 Alumni Lane, Davis, CA
Format:
Hybrid, with options to attend in-person or virtually.
Conference History
Recent advances in technology and best practices for airports requires a diverse set of skills and an extensive knowledge base.  The NextGen launch, changes to noise remediation practices, and the latest findings from health effects studies require new approaches.  Since 1985 the University of California has organized the Aviation Noise & Emissions symposium addressing the most pressing environmental concerns of airports. The aviation industry is constantly moving forward with crafting improvements to aircraft and flight path noise and emissions impacts, but we are doing so now at an accelerated rate due to the pandemic. Changes in where people live and work has reshaped the blueprint of what needs to be considered throughout the development and planning of aviation systems. Additionally, there is increasing demand for climate conscientious travel options due to the expanding impacts.
With a diverse audience of stakeholders - from airport staff to researchers; from government regulators to vendors of technologies, services and solutions; and from concerned community members to established community groups - the ANE Symposium is a unique opportunity for all whom attend! Join us this yearly for a program packed with talks by top experts and colleagues on key topics impacting the aviation sector.
Tags